About Andrew J Bolton, Esq
Probate, Family Law & Estate Planning Attorney Serving Montgomery County
It is our goal to provide the finest quality legal representation. We can assist you with a variety of issues and concerns regarding family law and probate law. Our attorneys strive to develop a long-term relationship with you as our client and can help you face a variety of challenging situations.
The attorneys at our law firm know that when it comes to legal matters, you deserve a firm that will have your best interests in mind.  We serve Conroe and Spring, Texas, and we have offices conveniently located in The Woodlands and Huntsville communities in Texas.
Personalized Solutions and Personal Attention
We know that when it comes to finding qualified legal representation, you want a firm that will represent you well. That is what we strive to provide! At The Law Office of Andrew J. Bolton, Esq., it is our policy that each time a client calls, they personally speak to one of our attorneys. This way, we can be sure that you receive the personal attention and representation that you deserve.
With more than two decades of experience, we have a track record that stands the test of time. We can provide you with the reliable counsel you need for your probate, estate planning, or family law matter in The Woodlands, Conroe, and Spring.
How We Set Ourselves Apart From Other Law Firms
You can speak one-on-one with our lawyers each time you call
Our attorneys provide personalized and professional solutions
Free confidential consultations are always available
Representation from our law firm is affordable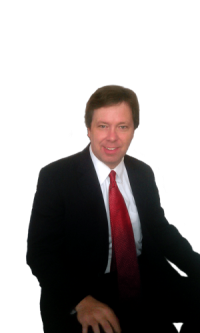 Meet Andrew J. Bolton
Longtime resident of Cypress, Texas: Graduate of Cypress Creek High School, Class of 1981
Education:
1989 Bachelor's Degree, Spanish Language, Brigham Young University, Provo, Utah.
1991 Doctorate of Jurisprudence, J. Reuben Clark School Of Law (Editor, BYU Journal of Law and Education)
1992 to 2011 Partner in the law firm of Bolton & Bolton, PC, Tomball, Texas
1997 to 2004, City Attorney for the City of Magnolia, Texas.
1997 to 2011, Municipal Prosecutor for the City of Magnolia, Texas.
2004 to 2014 City Attorney and Municipal Prosecutor, City of Stagecoach, Texas.
Our legal services include:
Our Mission Statement
Andrew J. Bolton, Esq. is committed to the practice of law in a manner consistent with our Judeo-Christian beliefs. Consequently, under the protections afforded by the First Amendment, we decline to represent any person or party on a matter, or in a manner, which we consider to be contrary to our beliefs.
Why Choose Our Firm?
Speak Directly With an Attorney
Personalized & Professional Solutions
Confidential Consultations
Affordable Representation