Estate planning in the Woodlands can be complex, which is why you need assistance from a lawyer . While some people falsely believe that estates are reserved only for the very wealthy, anyone who owns something of value that they would like to pass on to a loved one upon death has an "estate." Estate planning is the best way to maintain and enhance your financial security for the future. Continue reading to learn the basics of estate planning.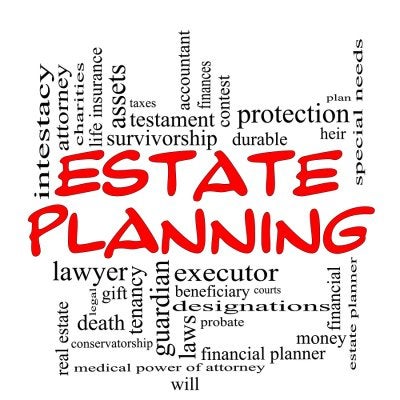 Drafting a Will
Wills are the cornerstone of estate plans . As your lawyer will explain, a will is a legally binding declaration of how you intend to dispose of your property upon death. A will can be changed at any time but allows you to control exactly how your finances are arranged. A properly drafted will contains explicit instructions for a personal representative to distribute your property following your death. You can choose anyone to be your executor, as long as that person is both mentally sound and not guilty of a felony.
Establishing a Trust
Under some scenarios, if you want to transfer assets to beneficiaries most efficiently, then a wills lawyer may suggest creating a trust. Trusts are established during an individual's lifetime and involve the transfer of your property to an individual who manages your designated assets for the benefit of one or more beneficiaries. An "inter vivos" or living trust is effective during your lifetime and can be made to be either revocable or irrevocable. A testamentary trust only becomes operative upon death.
Understanding the Law
A lawyer who understands estate planning is essential to helping you use the estate tax system to your advantage. The government allows a certain amount of property, known as the basic exclusion amount, to pass between individuals free of tax. Different laws apply depending on your relationship to the beneficiary. For example, your spouse is entitled to certain more lenient provisions.
For all your estate planning needs in Spring, TX and Conroe, TX, contact will attorney Andrew J. Bolton, Esq. at (936) 435-1908. Our experienced attorneys offer a free confidential consultation, and we are dedicated to ensuring your current and future financial well-being. Call us today to speak directly to a lawyer.