A probate bond is much like an insurance policy that protects the beneficiaries of an estate from acts of wrongdoing. If an estate or an executor is required to obtain a probate bond in The Woodlands, the issuer of the bond agrees to compensate the beneficiaries if a financial loss results from errors committed by the executor. The process of obtaining a probate bond can be complicated, but there are several reasons why your probate lawyer may recommend that you obtain one.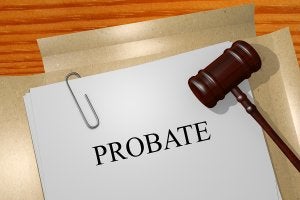 You would like to give your beneficiaries peace of mind
The process of obtaining a probate bond can be long and arduous, and the premiums can be prohibitively expensive. For these reasons, many testators choose to waive the bond requirement. But in some cases, requiring a probate bond is a wise move because it can grant peace of mind to your beneficiaries as well as to the executor over the estate. With a probate bond, heirs can rest assured that they will receive the assets to which they are entitled under the terms of your will. You may also enjoy peace of mind knowing that your heirs will be properly taken care of after you have passed on.
Your chosen executor is also an heir
A conflict of interest can arise when a designated executor is expected to receive an inheritance. Even if you trust your executor to faithfully carry out the duties required of him or her, the other beneficiaries may not necessarily be quite as trusting. Oftentimes, requiring a probate bond can help preserve harmony within the family.
The estate holds substantial assets
Probate courts are more likely to require that a bond be obtained if the estate holds significant assets. When greater financial gain is at stake, the possibility of fraudulent activity tends to increase. Additionally, a significant estate may lend itself to a greater chance of making unintentional errors that may cost your beneficiaries part of their inheritance.
You expect to leave unsecured debts behind
Unsecured debts are those that are not attached to collateral. These include credit card bills or medical debts. If there is a possibility that you will leave substantial unsecured debts when you pass on, requiring a probate bond can be a smart decision.

The executor of a will has many responsibilities. When it's time to choose your executor , consider speaking with a probate lawyer in The Woodlands for guidance. Your probate lawyer may recommend choosing a professional executor if the estate is large, or if you're concerned that your loved ones may not be suitable for this role. If you would prefer to select a known executor of your will, please watch this video for some helpful tips.
This probate professional recommends making a list of people whom you trust to carry out your final wishes and manage your legacy. Then, narrow down your choices by considering which individuals are best able to manage official paperwork and pay attention to details. Before designating your executor, ask that individual if he or she is willing to carry out these important duties.

It is likely that the stocks of a deceased owner will have to go through the probate process, but it's best to consult a probate lawyer in Houston to confirm this. If stocks are jointly owned or titled "transfer on death," then the designated survivor can simply redeem the stocks without the need for formal probate. Otherwise, the executor of the will must file the will with the court and then receive court-issued letters testamentary to validate his or her authority to transfer ownership of stock shares.
Oftentimes, the executor of the will then set up a separate estate account and re-register the stocks in the name of the estate itself, rather than the decedent. If the will specifies that the stocks are to go to one or more specific beneficiaries, the stocks can usually be transferred to those individuals unless the assets must otherwise be used to satisfy the liabilities of the estate. In some cases, the executor may need to obtain a court order to use the stocks in this manner. Otherwise, the stocks can simply be liquidated and the funds deposited into the estate account.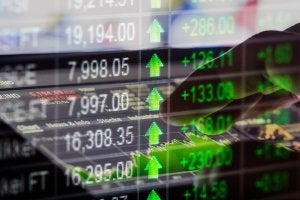 If you've already met with an estate planning attorney in The Woodlands, then consider perhaps moving on to another aspect of your final arrangements: Your social network accounts. Facebook now allows users to select a legacy contact. Your legacy contact can manage certain parts of your Facebook account after your death, but cannot delete the entire account.
Watch this video to hear more about selecting a legacy contact and what happens if you die without a legacy contact. The primary purpose of a legacy contact is to allow your Facebook page to become an enduring memorial after your death. The designated individual can post information about the memorial and funeral services, and he or she can download the photos and posts you put up during life. Another option Facebook allows is simply to delete your account entirely upon your death.
Archives
2017
2016
2015
2014