It's often thought that following a death, an individual's will is always executed according to his or her wishes. But in fact, some heirs in The Woodlands may challenge the will. A contested will can result in potentially irreversible damage to family relationships and if the will is found to be invalid, the decedent's wishes may not be respected. To prevent a contentious will contest , you should seek the counsel of an experienced estate planning attorney.
Hire an Attorney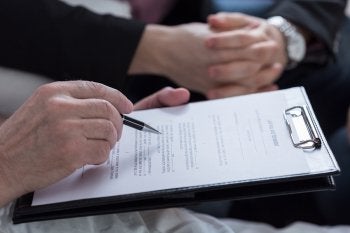 One reason why a survivor of the decedent may challenge a will is because it was improperly drafted, or, perhaps, no one properly witnessed the decedent as he or she signed the will. By hiring an attorney to create your will for you, you can significantly reduce the risk that it will be declared invalid. Texas law recognizes two basic types of wills. Holographic wills are entirely handwritten by the individual. Holographic wills do not need to be signed by witnesses, although two witnesses will be required to prove the individual's handwriting after the death. More commonly, residents of Texas create attested wills, which are typed written. You can make your attested will valid by signing it in the presence of at least two witnesses who are over the age of 14 and who have no interest in the estate.
Including a No Contest Clause
Although it can help, a "no contest" clause is not a foolproof way to prevent a will contest. You can instruct your attorney to include this clause in your will. This clause provides for the disinheritance of anyone who unsuccessfully challenges your will. Unfortunately, Texas courts are reluctant to enforce such clauses in certain instances where a will contest is filed in good faith.
Explain Your Choices
Wills may be contested when one or more beneficiaries become disgruntled with their share (or non-share) of the estate. In short, a will contest is often a way of attempting to obtain more of the money from the estate, or to obtain a particular prized family heirloom. If you feel that your decisions may be deemed controversial among your survivors, then you may decide to explain these choices within the text of the will or even by video at the time of the will signing. A less aggressive option might be to choose to discuss the matter directly with your beneficiaries so that they will understand your choices after your death.