A will attorney in The Woodlands can explain the factors which you should consider when creating your will. These include selecting an executor of the will and designating a guardian for your minor children. By working with a will attorney, you can rest assured that this important legal document will be drafted in a way that clearly specifies your preferences and reduces the possibility of a will contest.
Select a Will Executor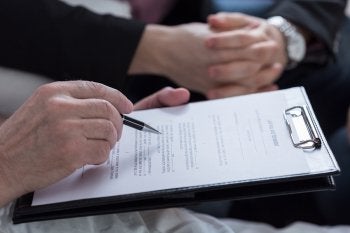 The executor of a will is the person who is responsible for managing the estate, satisfying liabilities, and distributing assets. It is most common to select a spouse as the executor, but this is not mandatory. The responsibilities of an executor can be arduous. An executor who is grieving your passing may find it difficult to pay close attention to the tasks at hand. With this in mind, some people choose a more distant relative or even a professional executor to perform such duties. You can discuss your options with your attorney should you desire further guidance on this matter.
Choosing a Guardian
If you currently have minor children, it's essential to designate a guardian for them in the event that you and the other parent die before they turn 18. Without such a designation, a court will determine custody of the children. Choosing a guardian can be a sensitive issue. When assessing a person's fitness as a guardian, consider that person's overall health, current relationship with your children, parenting style, religious beliefs, and his or her financial resources. It may be wise to also consider that individual's residency, particularly the school district in which he or she resides. The guardian's residence might well be your children's residence should you not be there.
Consider Charitable Giving
Many individuals choose to give back to their communities or to favorite causes by providing for charities in their wills. You may choose to designate a percentage of your estate for charitable giving. Another option is to fund a charitable giving vehicle such as a private foundation.
Updating Your Will
Creating a will is an important first step to take for your beneficiaries, but it's also often necessary to update wills from time to time. The birth of a child or grandchild, a death in the family, the divorce of an adult child, and the estrangement of family members are all reasons to visit your will attorney to draft a new will.