A probate bond is much like an insurance policy that protects the beneficiaries of an estate from acts of wrongdoing. If an estate or an executor is required to obtain a probate bond in The Woodlands, the issuer of the bond agrees to compensate the beneficiaries if a financial loss results from errors committed by the executor. The process of obtaining a probate bond can be complicated, but there are several reasons why your probate lawyer may recommend that you obtain one.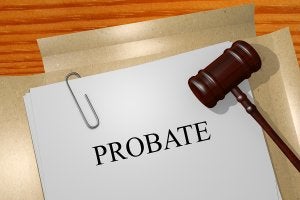 You would like to give your beneficiaries peace of mind
The process of obtaining a probate bond can be long and arduous, and the premiums can be prohibitively expensive. For these reasons, many testators choose to waive the bond requirement. But in some cases, requiring a probate bond is a wise move because it can grant peace of mind to your beneficiaries as well as to the executor over the estate. With a probate bond, heirs can rest assured that they will receive the assets to which they are entitled under the terms of your will. You may also enjoy peace of mind knowing that your heirs will be properly taken care of after you have passed on.
Your chosen executor is also an heir
A conflict of interest can arise when a designated executor is expected to receive an inheritance. Even if you trust your executor to faithfully carry out the duties required of him or her, the other beneficiaries may not necessarily be quite as trusting. Oftentimes, requiring a probate bond can help preserve harmony within the family.
The estate holds substantial assets
Probate courts are more likely to require that a bond be obtained if the estate holds significant assets. When greater financial gain is at stake, the possibility of fraudulent activity tends to increase. Additionally, a significant estate may lend itself to a greater chance of making unintentional errors that may cost your beneficiaries part of their inheritance.
You expect to leave unsecured debts behind
Unsecured debts are those that are not attached to collateral. These include credit card bills or medical debts. If there is a possibility that you will leave substantial unsecured debts when you pass on, requiring a probate bond can be a smart decision.