The executor of an estate is responsible for filing the will in the probate court, notifying beneficiaries, locating and managing assets, and consulting an estate planning attorney in The Woodlands. Being named as the executor of an estate is often seen as an honor because executors must be both trustworthy and honest. Yet, many people agree to the job before they truly understand what it involves. Consider talking to an estate planning attorney before making your decision. If you were named in a will as the executor of an estate without your knowledge, then you should know that you do have the right to decline the role.
Legal Requirements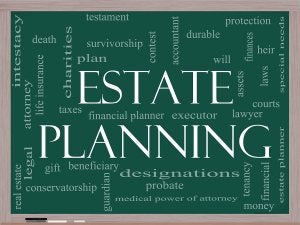 Consult an attorney to ensure that you meet the legal requirements to serve as an executor. Each state has its own laws, but in general, adults who do not have a felony conviction on their records are eligible to serve. Additional restrictions may also apply to out-of-state executors who wish to probate a will in Texas.
Executor Responsibilities
Serving as an executor can take considerable time and energy, depending on how complex the estate matters are. Executors must be detail-oriented, honest, patient, and well-organized. It's helpful if executors generally work well with other people and have a basic knowledge of finances. Before you agree to be an executor, consider whether you're willing and able to carry out the following tasks:
File the will
Notify beneficiaries
Manage assets during probate
Terminate outstanding contracts
Notify government agencies and banks of the death
Establish an estate bank account
Pay continuing expenses and taxes
Notify creditors and pay debts
Distribute the property
Close the estate
Personal Issues
Even if you're confident that you can carry out the many responsibilities of being an executor, there may be personal issues that get in the way. For example, you might live far away from the probate court or perhaps far from the primary asset which needs care and oversight. Perhaps you might not have enough time to spare to do the job properly. In cases of co-executors, you might have difficulties working with a co-executor. Or you might have reservations about dealing with particular beneficiaries who might disagree with the will or with your handling of estate matters. On the other hand, if you are the sole beneficiary and you've also been named as the executor, then serving in this capacity should be fairly straightforward—especially with the assistance of an estate planning attorney.