If you're like most people, the first step in filing for divorce is meeting with a family law attorney in The Woodlands . Though every law firm is different, you should always expect to feel comfortable working with your divorce attorney. To ensure your attorney will help you feel comfortable, there are certain factors to look for in your first meeting with a potential divorce lawyer.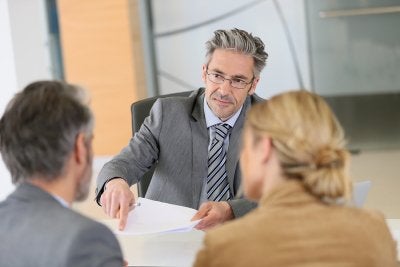 Experience in divorce law
Before you actually hire a particular attorney, you need to make sure that person has handled cases like yours before. However, you shouldn't wait until your initial consultation to gauge his or her experience. Before you schedule a meeting, look for reviews online and check to see if the attorney has been the subject of professional misconduct cases before. This information is usually available on your state bar association's website. You can also gauge your attorney's experience by finding out how many years he or she has practiced family law.
Informative in answering questions
The stage that your divorce case is in dictates what you and your attorney will discuss at that first meeting. For example, your discussions will be very different if your divorce papers have already been filed or you and your spouse have already pledged to use a collaborative divorce process instead of litigation. Either way, your divorce lawyer should be able to answer any general questions about an impending or recently filed divorce case. He or she should also be able to describe the next steps to take as your case progresses.
Maintains confidentiality
No matter what you discuss with your divorce attorney, he or she is bound by attorney-client privilege. As a result, with very few exceptions, the information you discuss at your initial meeting should stay confidential. This is true even if you aren't sure whether you want a divorce and only scheduled the meeting to gather information about the process. Your right to privacy is critical when it comes to communications between you and your attorney. As a result, you don't have to worry that your spouse is going to discover what you said to your lawyer.