The disputed divorce is often challenging, particularly because both parties must disclose their personal information, deal with the division of property, and reach an agreement regarding child custody arrangements. A divorce attorney near Spring, TX, can help make this divorce process easier, giving you all the information you need and walking you through the proceedings, step-by-step. Your divorce lawyer can also answer any questions you may have about Texas family law.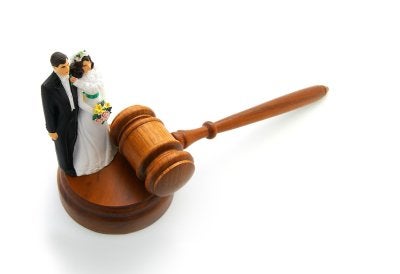 Are There Any Residency Requirements?
Yes, Texas family law requires that one or both spouses be a resident for at least six months. Additionally, the party who files the divorce petition must be a resident of the county in which the paperwork is filed for a minimum of 90 days.
What Are the Grounds to File for Divorce?
Texas is a no fault divorce state. This means that it is not necessary to prove that either party is responsible for the breakdown of the marriage. When your divorce lawyer prepares the paperwork, he or she can cite "irreconcilable differences." However, Texas law does allow divorce on fault-based grounds. Let your family attorney know if you may be eligible to file for a fault-based divorce based on adultery, conviction of a felony, cruelty, or abandonment. Other grounds for divorce in Texas include confinement in a mental hospital and separate residency for at least three years.
How Long Will the Process Take?
This can vary widely, depending on the complexity of your case, and whether you and the other party can come to a mutual agreement. Once the divorce petition is filed, you must wait at least 60 days for the divorce to be finalized. If there are disputes regarding child custody, support, property division, liability distribution, or other issues, the process can take longer.
Is a Divorce Trial Necessary?
In many cases, both parties appear in court and a judge makes the final decisions regarding the matters of dispute. However, it is possible to reach an amicable divorce agreement. You and your spouse can meet in mediation to reach agreements on property, custody, and other matters. Working with a divorce lawyer can help facilitate the mediation process.