If you're looking for divorce advice and live in Spring, TX, a family law attorney can help you. One of the questions divorce lawyers typically ask new clients is whether it might be possible to resolve family law matters amicably instead of leaving these decisions to the judge. Your answer to this question will determine whether your divorce proceeding is contested or uncontested.
Defining Contested and Uncontested Divorces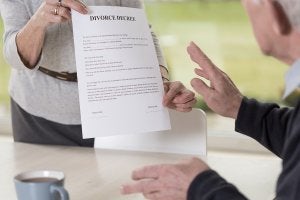 Under Texas family law, a divorce may proceed as an uncontested divorce if you and your spouse have reached an agreement about all issues relevant to your case. Such issues include matters involving property and liability allocation, child custody arrangements, and child support. A divorce may be considered uncontested in cases in which your spouse has officially been given notice of the divorce, yet fails to file an answer with the court. In this situation, the divorce is uncontested by "default." The most common uncontested divorce, however, is the "waiver" divorce wherein your spouse agrees to step out of the proceeding by signing a statement to that effect. A contested divorce is one that involves any substantive disagreement over any issue. Even if a couple agrees to all issues but one, the divorce will be considered contested. When a divorce is contested, a family law judge will evaluate the evidence, hear arguments, and issue a ruling.
Agreeing on the Issues
It's often preferable for spouses to make compromises in order to reach a divorce agreement out of court. If your spouse has not hired an attorney, then consider asking your divorce lawyer if he or she would speak with your disagreeing spouse to discuss the potential for mediation. Mediation may be successful even if spouses are no longer on friendly terms with each other. It involves meeting together, but with the involvement of a neutral third-party. Each spouse will then have the opportunity to discuss his or her concerns, goals, and points of view. Spouses who are willing to compromise on one or more issues may be able to have the case resolved in a expeditious manner.
Petitioning for Modifications
A divorce decree resolves the major issues arising from the breakdown of the marriage. However, certain family law question may be modified later. For instance, where there is a substantial change in circumstances, you or your ex may petition the court for a modification in child custody arrangements. You could also file a petition to change the existing spousal support or child support order.