In an uncontested divorce, both spouses may sign a divorce decree agreeing to the terms of the divorce, such as the division of property. Alternatively, one of the spouses may simply not oppose the terms set forth by the other spouse. Nevertheless, if one spouse refuses to sign-off on a divorce decree, then the divorce becomes a "contested divorce." Regardless of whether you expect your divorce to be uncontested or contested, you should seek divorce advice from a family law attorney in The Woodlands. Divorce lawyers will handle your case for you, letting you move forward with your new life.
Will the Refusal Halt the Divorce?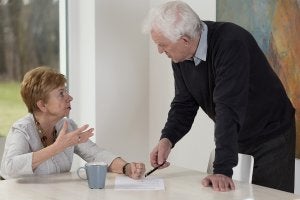 It's a common misconception that when one spouse refuses to sign the papers, the divorce is placed on indefinite hold. In fact, one spouse cannot hold the other "hostage" in the marriage by refusing to sign the paperwork. However, it does mean that it may take longer to finalize the divorce.
What Does It Mean to Set a Case for Hearing?
When a divorce is contested because one of the spouses refuses to sign the divorce decree, then the court will resolve the contested issues at trial. Your divorce lawyers will contact the clerk or administrator of the court to set a final hearing on the case. Shortly after setting a case for final hearing, the other party must be notified in writing of the hearing date and time. While awaiting the hearing, your divorce lawyers will conduct discovery, which is the process of obtaining information to be presented in court. This includes information about the marital assets, income, and similar issues. At court, each party has the opportunity to present evidence before the judge.
Should You Try Mediation?
Before the case goes to trial, there is still time to attempt to transition a contested divorce to an amicable divorce. Some court require mediation prior to any trial of your case. Even if a court does not require mediation, you might consider enlisting the help of a professional mediator, who is a neutral third party. Mediation can often help two parties with divergent goals and viewpoints find common ground. Mediators cannot force the parties to agree to anything. If mediation fails, then the case will go to trial.